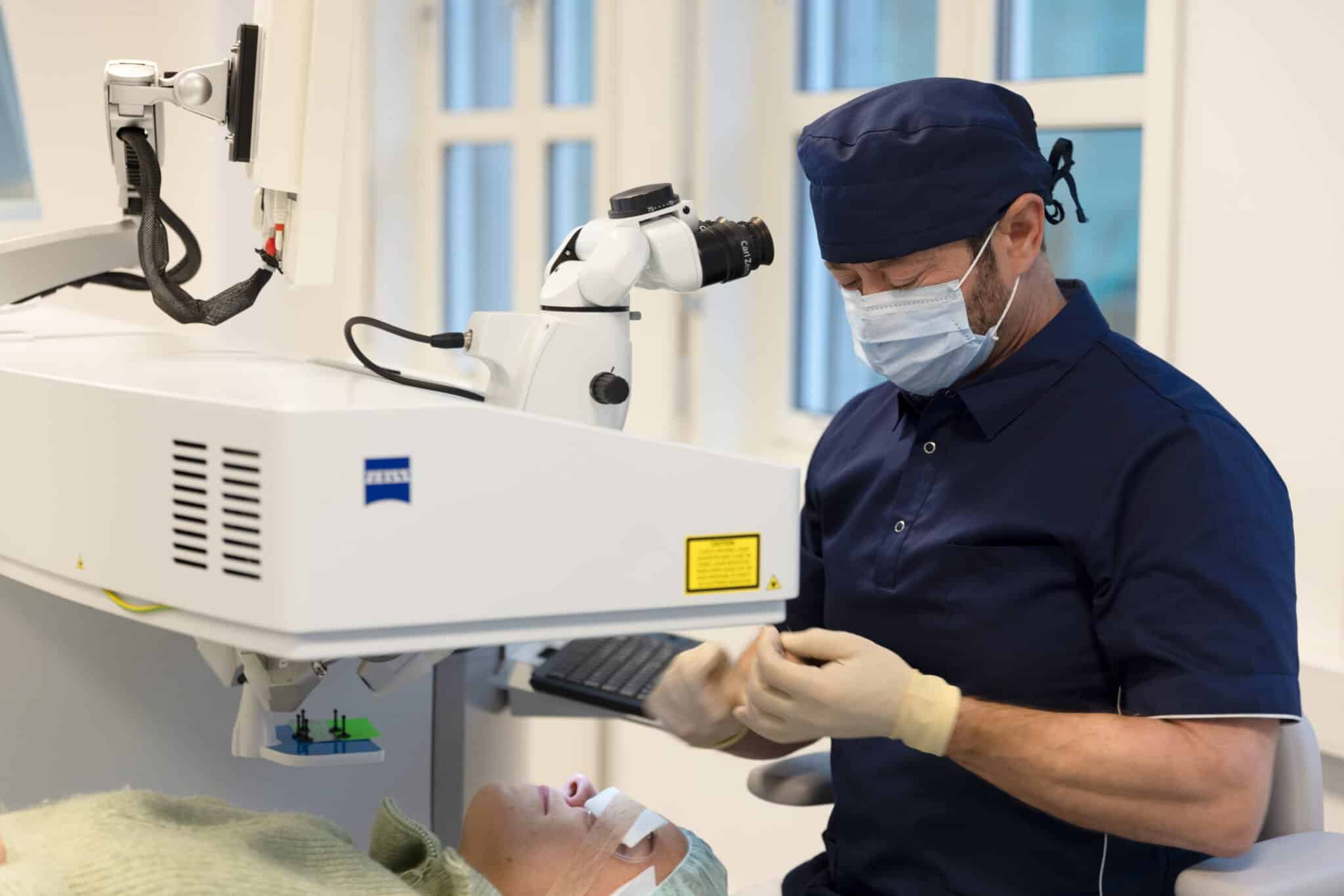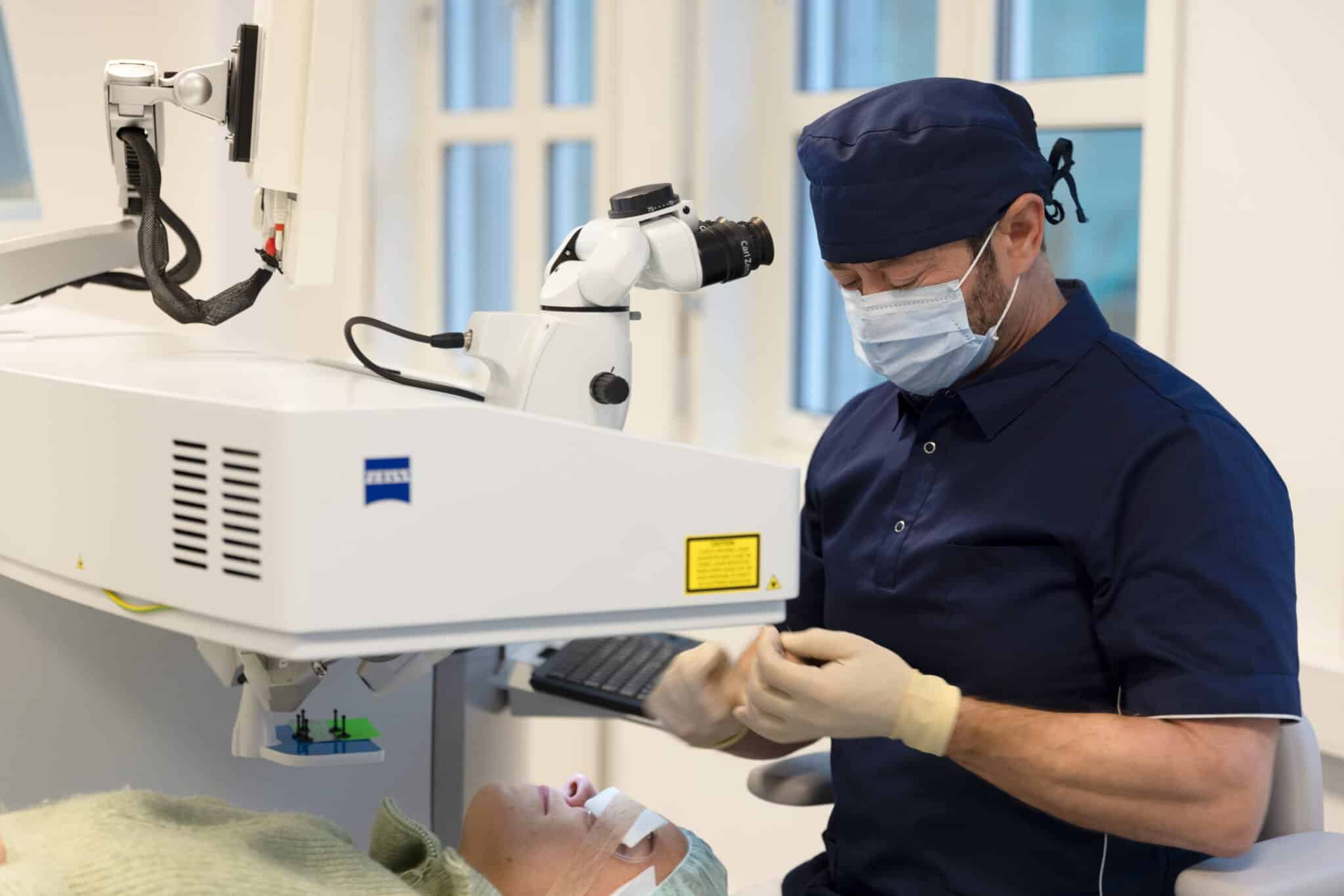 PMP Eyecare performs safe vision correction laser surgeries at its two clinics in Oslo and Stavanger. We focus on giving each patient a good and safe experience.
Petter Montagu-Pettersen is a doctor and specialist in eye diseases. From 2000 to 2007, he worked as a doctor in the eye department at Stavanger University Hospital. Since 2007, he has primarily worked with vision correction with laser, and he is the only one in Norway who works exclusively with laser to correct presbyopia.
In 2014, Petter opened his own clinic, PMP Eyecare, in Stavanger. He has treated thousands of patients. With the technology used at the clinic, large vision problems can be corrected with high precision in a safe and effective manner without the use of implants.
To be able to offer this unique laser technology to more people, PMP Eyecare opened another clinic in Oslo in 2022. Today, PMP Eyecare treats presbyopia, large corneal irregularities, hyperopia, myopia, and dry eyes.
Petter performs all surgeries himself, both in Oslo and Stavanger. The actual laser surgery takes less than 1 minute per eye, but there are examinations, measurements, and follow-up checks to be done before and after the surgery. Therefore, PMP Eyecare has a strong team of optometrists and nurses.
PMP Eyecare is independently and privately owned by Dr. Petter Montagu-Pettersen without any external investors or ownership interests.
Our Vision
At PMP Eyecare, we want everyone to experience the freedom of seeing well without glasses or contact lenses. Our goal is to make your vision as optimal as medically possible with the safest available treatment method – precise and tailored to your eyes.
PMP Eyecare only uses technology that is certified, well-proven, and with documented best visual results, with the lowest possible risk profile.
We have a maximum number of patients per day. This is because we want you to feel safe and well taken care of when you come to us
This is the best investment I have ever made. Finally, a life without glasses and fogging. And the best part is the friendly staff. It's completely painless and done quickly. I don't regret it for a day.
Anne K. Egeland
I have had glasses, contact lenses, and reading glasses for 51 years. It's incredible that I, who had -9.5, can now see at all distances. Thank you so much, PMP – you have done an amazing job and I am forever grateful.
Hans Winkels
Do you have questions about our treatments, references, methods or equipment? Do not hesitate to contact. We welcome you and ensure safe and comfortable treatment.
Telephone: 976 58 664 (between 8:30 a.m. and 3:00 p.m.)
Email: post@pmp-eyecare.com
Machines and Equipment

PMP Eyecare focuses on acquiring the best machines in vision surgery. This means that you as a customer can always be confident that you are receiving the best treatment possible.
– Zeiss MEL90 Excimerlaser, Carl Zeiss
– Zeiss VisuMax® FemtoSecond-laser, Carl Zeiss
– Atlas 9000 Corneal Topography System, Carl Zeiss
– Huvitz HRK-8000A Autorefraktor
– Huvitz HDR-7000 Automatforopter
– Huvitz HLM-7000 AutoLensmeter
– Huvitz HS-7000 Spaltelampe/Biomikroskop